Keynote Speaker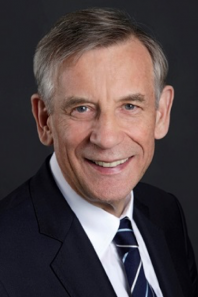 Hermann Simon is the Founder and Honorary Chairman of Simon-Kucher & Partners. He is an expert in strategy, marketing and pricing. He is the only German in the Thinkers50 list of the most influential international management thinkers in the world.
Before committing himself entirely to management consulting, Simon was a professor of business administration and marketing at the Universities of Mainz (1989-1995) and Bielefeld (1979-1989). He was also a visiting professor at Harvard Business School, Stanford, London Business School, INSEAD, Keio University in Tokyo and the Massachusetts Institute of Technology. From 1995 to 2009 he was CEO of Simon-Kucher & Partners. His Hirsch-Index is 49.
Professor Simon has published over 35 books in 26 languages, including the worldwide bestsellers Hidden Champions (Boston 1996, cover story of BusinessWeek in 2004) and Power Pricing (New York 1997), as well as Manage for Profit, Not for Market Share (Boston 2006). His book Hidden Champions of the 21st Century, Success Strategies of Unknown World Market Leaders (New York 2009) investigates the strategies of little known market leaders. His book Confessions of the Pricing Man was published by Springer, New York in October 2015. Price Management, the US version of his leading German textbook, will be published in 2018.
A native of Germany, he studied economics and business administration at the universities of Bonn and Cologne. He received his diploma (1973) and his doctorate (1976) from the University of Bonn. He is a honorary professor at the University of International Business and Economics in Beijing.
Program Speakers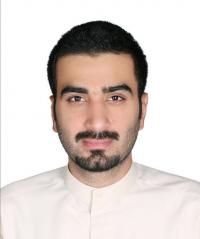 Mohammad Khaled Abul was Head of Supply Chain at Abyat and is a current second year MBA student at the Yale School of Management.
Abyat is a rapidly growing home finishing and furnishing retailer in the Middle East, operating four megastores in Kuwait and Saudi Arabia. Founded in 2005 by Mohammad's father, Khaled Hassan Abul, and at team of local entrepreneurs, Abyat was built from the ground up with the vision to be "in the lead, in every mind, in every home" through its mantra of being the "Home of Homes". Since launching its first store in 2008, Abyat's continuous evolution, superior product mix, and relentless customer service has made it a leading destination for customers looking to build their dream homes.
Between his first and second years of the MBA, Mohammad worked for three years to transform Abyat's supply chain network. In a short period of time after joining the company, Mohammad went from working alone to leading a team of more than 200 people taking on large transformation projects that significantly improved the company's inventory investment, operating costs, and service levels. As a first-time leader, Mohammad faced countless challenges, successes, and failures that are intrinsic to the journey of leading a growing business.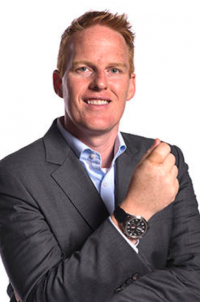 David Bach is Deputy Dean for Academic Programs and Professor in the Practice of Management at Yale School of Management. An expert in political economy, his research and teaching focus on business-government relations, nonmarket strategy, and global market regulation. His course "The End of Globalization?" received the 2018 Ideas Worth Teaching Award of the Aspen Institute.
 
As a member of Yale SOM's senior leadership team, Dean Bach directs the school's Executive MBA, the Master of Advanced Management, and the Master of Management Studies; leads global strategy primarily via engagement with the 30-school strong Global Network for Advanced Management; supervises marketing, communications, and technology; catalyzes curricular innovation in the area of global business; guides online education initiatives; and oversees Yale Center Beijing. He also serves on the Provost's Advisory Committee on International Activities.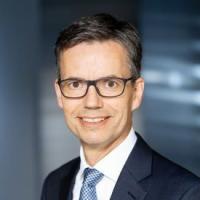 Christian Diemer is the CEO of Heitkamp & Thumann Group, a leading global partner for the supply of world class precision formed components in both metal and plastic. Founded in 1978, the Group today comprises more than twenty medium-sized companies located in 10 different countries. 
Christian has joined Heitkamp & Thumman in 1993. Prior to becoming the CEO, Christian has been Managing Partner for Finance, Controlling and Strategy at Heitkamp & Thumann and Chairman of the Managing Board of the firm's Battery Components Division located in Waterbury, CT. 
Christian holds a Master's degree in Business Administration / Management from University of Passau, Germany. He is a Board Member of the Foreign Trade Commission of the Federation of German Industries (BDI).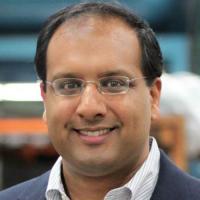 Jay Kumar is the President and Owner of Universal Plastics Group: a custom plastics processor serving the medical , aerospace, and industrial industries with injection molding, thermoforming and blow molding services. Jay spent 11 years as a derivatives trader before getting the operating business bug; in 2012 he purchased Universal Plastics Corp in Holyoke, Mass. From there, through organic growth and acquisition, the business has expanded to include five manufacturing plants in four states and revenues growing at 34%/year.
Jay graduated from Cornell with a BS in Computer Science and a Masters of Engineering in Operations Research. His wife, Pia Kumar, is also engaged with the business as the Chief Strategy Officer and together they are raising three children in Longmeadow, Mass.
Jason Pananos is a co-founder of The Nashton Company.  The Nashton Company is a holding company investing in recurring revenue services businesses.  Nashton builds leading companies in niche markets over a very long period of time.        
Prior to cofounding the firm, Jason served as the President of Vector Disease Acquisition, a holding company that provides vector-borne disease prevention programs and lake management services.  Under Jason's leadership, the company made 14 acquisitions and grew at a CAGR of 43%.  Vector Disease Acquisition was acquired by Rentokil Initial (FTSE:RTO) in November of 2017.  
Jason obtained a Master in Business Administration degree from Harvard Business School and a BBA in finance from the University of Massachusetts Amherst.  Jason and his wife Danielle have four children and live in Longmeadow, MA.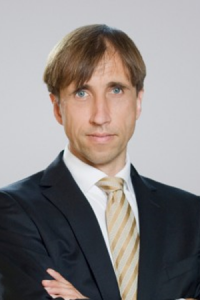 Olaf Plötner is a professor at ESMT Berlin. He joined ESMT as one of the first faculty members and as a managing director of ESMT Customized Solutions GmbH in 2002. From 2010 to 2017, he was the dean of executive education at ESMT. Under his leadership, ESMT was ranked No. 8 globally based on the ranking of Financial Times 2017.
Olaf's current research and teaching focus on strategic management in global B2B markets. His work is reflected in his most recent book Counter Strategies in Global Markets, published by Palgrave Macmillan, Springer, and SDX Shanghai. His research has been portrayed in journals such as Industrial Marketing Management and Journal of Business and Industrial Marking as well as in leading international media such as CNN, Wall Street Journal Europe, Times of India, Frankfurter Allgemeine Zeitung, China Daily Europe, People's Daily (China) and Financial Times.
Olaf is a visiting professor at Darden School of Business/University of Virginia, at Antai College of Economics and Management /Jiao Tong University in Shanghai, and at Chinese Executive Leadership Academy Pudong.
Bianca Schmitz is a director of the Hidden Champions Institute (HCI), a program director and head of international executive education relationships at ESMT Berlin.
Her focus lies in agile innovation processes of Hidden Champions. She has been trained in Design Thinking by Hasso Plattner Institute and is a certified SCRUM Product Owner.
She studied Regional Sciences of Latin America at the University of Cologne and finished with a diploma in microeconomics. Her focus was on economics and Spanish language.
Bianca worked for three years at the International Association for Sports and Leisure Facilities (IAKS), a non-profit organization based in Cologne, Germany, with sections throughout the world. Bianca's international profile is supplemented by a two-year working experience in Spain.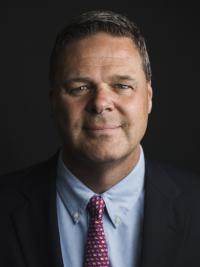 Joe Smith is President & CEO at Smith Brothers Insurance. He is responsible for leading Smith Brothers Insurance in optimizing its relationships with all stakeholders and ensures Smith Brothers future as an enduring company. He is also Managing Partner of Smith Brothers Financial, a full service financial services practice, adapting risk management philosophy in corporate and individual financial planning and investment advice.
A graduate of St. Anselm College with a degree in Economics, he loves business, connecting with people, is a lifelong learner and continuously helps others by giving back to make the world a better place. Joe is a founding member of Kids For Kids CT (a non-profit that teaches kids the importance of helping other kids), serves on the Board of Trustees for the Boys & Girls Club of Hartford, sits on the Executive Board of the Nutmeg State Games and is an active member of the International Young Presidents Organization (YPO), CT Chapter. One of his favorite sayings – "make someone else's day a great day today."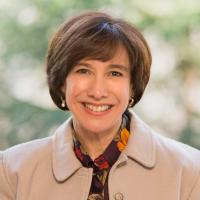 Jennifer Tombaugh is President of Tauck, the US-based tour operator serving all seven continents with more than 150 guided travel experiences and events for culturally curious travelers on land, small ship and river cruises.  Jennifer oversees Tauck's Worldwide Operations, Brand Management, Reservations, Guest Relations and Sales & Marketing teams.  During her 17 years at Tauck, her roles have included the launch of Tauck Bridges (family travel brand), the redesign of Tauck reservation systems, a re-launch of tauck.com and the formation of Tauck Ventures, focused on new business development.  Jennifer also spearheaded Tauck's partnership with the acclaimed filmmaker Ken Burns and his co-producer Dayton Duncan to form Ken Burns American Journeys.
Prior to Tauck, Jennifer was Group Account Director with the advertising firm Leo Burnett in Taipei, Taiwan; in Brand Management at The Coca-Cola Company in Atlanta, Georgia; and a management consultant with Monitor Company.  Jennifer is a graduate of Harvard College and Harvard Business School.
She currently is a member of the Board of Directors of the Fairfield County Business Council, the Board of Visitors at the Jack Welch College of Business at Sacred Heart University, the Board of Directors for the European Tour Operator Association, the International Women's Forum and the Connecticut River Valley chapter of YPO/WPO.
 Jennifer lives in New Haven, CT with her husband and four children.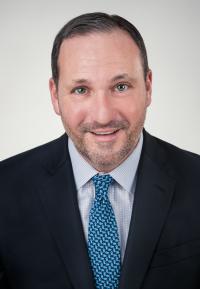 A. J. Wasserstein is the Eugene F. Williams, Jr. Lecturer in the Practice of Management at the Yale School of Management.  Additionally, he is a private investor, with a long-term orientation, interested in lower middle market businesses and philanthropic organizations, where he can be positively impactful by using his experiences, time and capital. Mr. Wasserstein was the President of Onesource Water, the third largest bottleless water service business in the U.S. Onesource Water was sold to Water Logic, a UK based strategic acquirer, in 2016. Previously, A.J. was the founder and CEO of ArchivesOne, the third largest records management company in the U.S. ArchivesOne was sold to Iron Mountain (NYSE: IRM) after 17 years of operation. The U.S. Small Business Administration has recognized A. J. as the Small Business Person of the Year in Connecticut. A. J. was featured in the book, Leadership Secrets of the World's Most Successful CEOs. A. J. wrote a book on young adulthood that was a gift to his three children.  The book's title is What Matters Most: A Young Adult's Roadmap to Life.